There are many reasons why comic books are a great way to explore diversity. Not only do they offer diverse characters, but comics also reflect our changing world. In this post, we'll look at some of the most diverse comics published today and discuss why they're important. We'll also explore how comics can help us learn about different cultures and experiences. So come on in and take a closer look at diversity in comic books!
It's time to get real about diversity in comics
Comic books have been around for over a century, and they've always been reflective of the world around us. In recent years, however, we've seen a marked increase in the diversity of comic book characters, from race to gender to sexuality. This is indicative of the changing world around us, and it's something that should be celebrated.
Of course, there's still a long way to go when it comes to diversity in comics. But the fact that we see more and more diverse characters is a step in the right direction. And it's something that we can all enjoy, regardless of our backgrounds.
So let's look at some of the most popular comic book characters who represent diversity in one way or another.
Kamala Khan/Ms. Marvel
Kamala Khan is a teenage Pakistani-American girl who takes on the mantle of Ms. Marvel after the original Ms. Marvel, Carol Danvers, becomes Captain Marvel. Kamala is a Muslim character who often deals with issues like Islamophobia and cultural identity. But she's also an incredibly brave and determined superhero who uses her powers to help others.
Miles Morales/Spider-Man
Miles Morales is another teenage superhero who became Spider-Man after the death of Peter Parker in the "Ultimate" universe of Marvel Comics. Miles is African-American and Latino, bringing a different perspective to the Spider-Man mantle. He's also a great role model for kids, as he proves that anyone can be a superhero.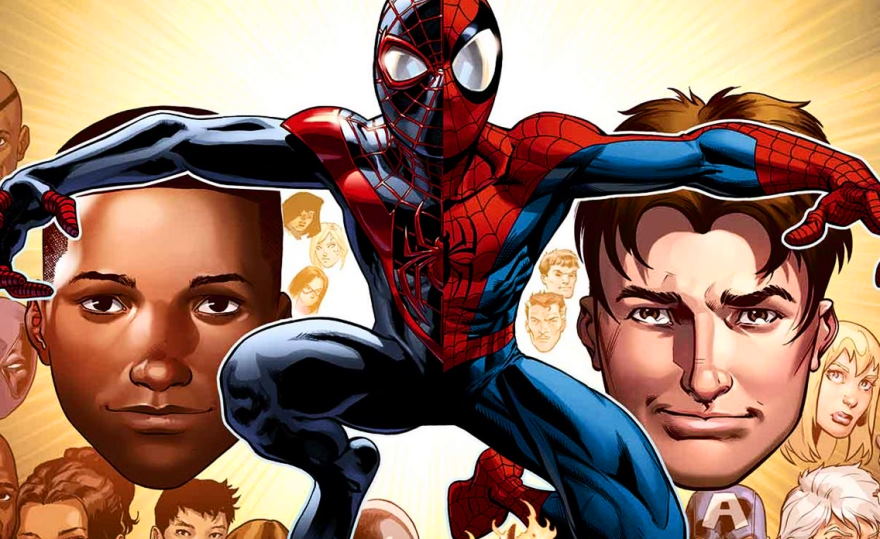 America Chavez/Miss America
America Chavez is a Latina teenager who can travel through time and dimensions. She's also a lesbian character, which is something that's still relatively rare in comic books. America is a strong and independent young woman who isn't afraid to stand up for what she believes in.
John Stewart/Green Lantern
John Stewart is an African-American man who became the Green Lantern of Earth after the death of Hal Jordan. He's an incredibly skilled combatant, and he's also one of the most level-headed members of the Justice League. John is a great role model for people of all ages, and he's proof that anyone can be a superhero.
Cyborg
Cyborg is a black man born with half of his body cybernetically enhanced. He's a founding member of the Teen Titans, and he's also a member of the Justice League. Cyborg is a brilliant scientist who uses his skills to help others. He's also a great role model for people with disabilities.
Moon Girl
Moon Girl is a young black girl who is incredibly smart, even for her age. She becomes friends with the original Spider-Man, Peter Parker, and she occasionally helps him out. Moon Girl is a great role model for kids, as she proves that intelligence and courage are more important than physical strength.
Wonder Woman
Wonder Woman is one of the most popular and iconic superheroines of all time. She's also a strong feminist character who fights for justice and equality. Wonder Woman is an inspiration to people of all genders, and she's proof that women can be just as strong and powerful as men.
Aquaman
Aquaman is another of DC's most popular characters and one of their most diverse characters. He's half-human, half-Atlantean, and he can communicate with sea life. Aquaman is a powerful superhero who uses his abilities to help others. He's also a great role model for people of all ages, as he shows that it's possible to be kind and strong at the same time.
The Hulk
The Hulk is one of the most popular and recognizable superheroes. He's also a character who represents diversity, as he's someone who is often misunderstood. The Hulk is an incredibly powerful superhero but a gentle giant who wants to be left alone. He's a great role model for people dealing with anger issues, as he proves that it's possible to control your anger.
Why diversity in the comic book world matters to us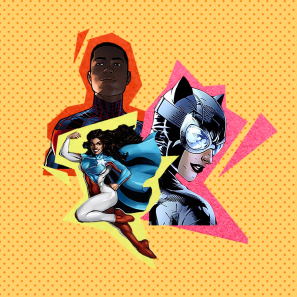 We believe that diversity in the comic book world matters for a number of reasons.
First, it helps to ensure that everyone can see themselves represented in the stories being told.
Second, it allows a greater range of perspectives and experiences to be represented in the stories.
Third, it helps to create a more inclusive and welcoming environment for all readers.
Fourth, diversity helps to broaden the appeal of comic books and make them accessible to even more people.
And fifth, it simply makes for better stories – stories that are more interesting, more complex, and more reflective of our world.
So why does diversity matter to you? We'd love to hear your thoughts on this important topic.