Do you love to create art, but don't know how to make money from it? You're not alone. For many artists, the challenge of turning their passion into a profitable career can be daunting. But it is possible! In this post, we'll explore some creative ways to make money as a digital artist. Whether you're a painter, sculptor, or designer, there are plenty of ways to earn an income from your artwork. So get creative and start earning today!
Ways to make money with digital art
Making money as a digital artist can be challenging, but there are ways to do it. Here are some tips for earning an income from your creativity:
Use online platforms to sell your work.
There are plenty of online marketplaces and platforms that allow you to sell your digital art. Establishing a strong presence on these sites can help you reach a wider audience and make sales.
Approach businesses and brands about commission work.
Many businesses and brands are always looking for new artwork and may be willing to commission you to create something specific for them. This can be a great way to earn extra income and get your name out there.
Why not share your knowledge with others if you're skilled in digital art? You can teach classes or workshops to help people learn more about the software and techniques involved. This is a great way to earn extra money while helping others develop their skills.
Sell products that feature your artwork.
You can create many different products that feature your artwork, such as t-shirts, mugs, phone cases, and more. Find a reputable company that can help you produce and sell these items, and you'll be able to reach an even wider audience for your work.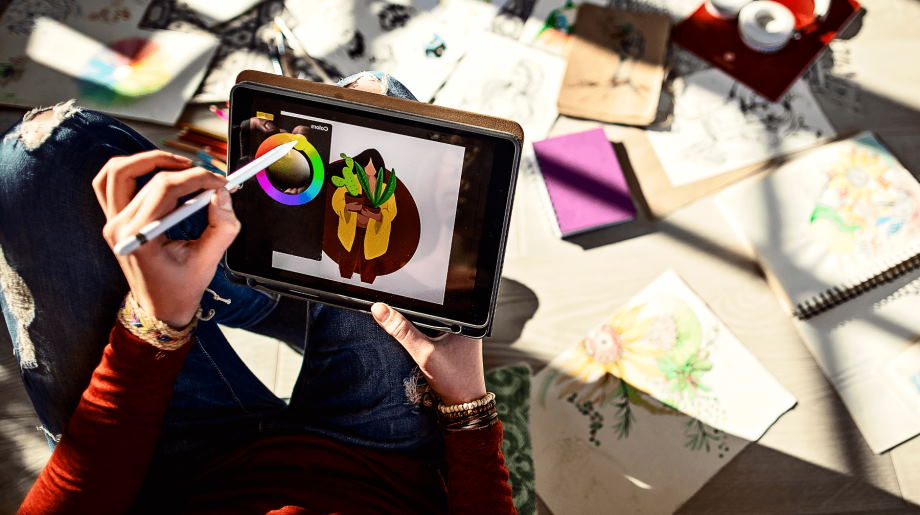 License your artwork for use by others.
If you have some great artwork, you may be able to license it for use by others. This can be a great way to earn some passive income and ensure that a wide variety is seeing your work of people.
Making money as a digital artist takes effort, but it is possible. By using these tips, you can start generating income from your creativity in no time.
Passive income on selling art as digital products
There are a few ways that you can generate passive income through art, but one of the most popular methods is to create digital products. This could include anything from creating an online course on art history or teaching people how to paint, to designing digital artwork that can be sold as prints or used as desktop backgrounds or phone cases. If you have a skill or passion for art, then creating digital products is a great way to share your knowledge and make some extra money on the side. Plus, once you've created a product, you can sell it over and over again, making it a true passive income stream. Whether you're an artist yourself or just someone with a love for art, selling digital products is a great way to make some extra cash while doing something you're passionate about.